The Network for Quality Education serves as a "help desk" to its member schools by keeping them informed of policy updates and operational issues. NQE works closely with its partner organizations, Hoosiers for Quality Education and the Institute for Quality Education, in the development of policy positions to be shared with policymakers, to ensure NQE members are represented well at the state level.
Our chairman Dan Elsener has centered his professional career on education, and currently serves as president of Marian University in Indianapolis.
His educational experiences include serving as a teacher in Omaha, Nebraska; a high school principal in Topeka, Kansas; superintendent of Catholic schools for the Diocese of Wichita, Kansas; and executive director in the office of Catholic Education for the Archdiocese of Indianapolis. Prior to joining Marian University, he served as the executive director of the Christel DeHaan Family Foundation and Project E Indiana.
President Elsener holds a bachelor's degree from Nebraska Wesleyan University and a master's degree from the University of Nebraska. He is a member of the National Catholic Educational Association and Chief Administrators of Catholic Education, American Council on Education, National Association of Independent Colleges and Universities, board of directors of the Indianapolis chapter of Legatus, Franciscan Colleges and Universities, Indiana Chamber of Commerce, Greater Indianapolis Chamber of Commerce, The Indiana Academy, and was a 10-year member of the Indiana State Board of Education.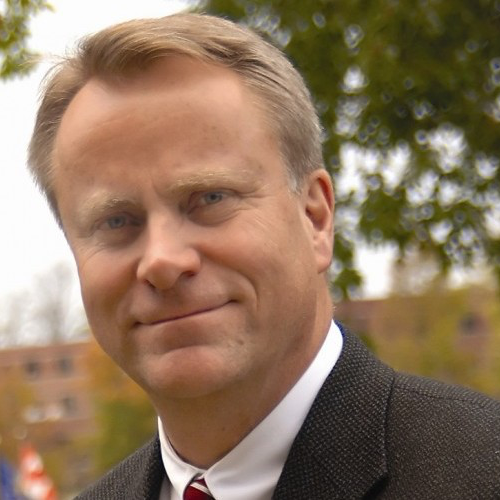 Dan Elsener, Chairman